In the near future, the majority of us will be wearing some sort of android or iOS smartwatch. The convenience of having all your smart phones information on your wrist is not just some trend that will fade in time. These watches are a legitimate smart gadget that can help simplify your life.
With that being said, marketing and advertising strategies have become more aggressive in leading people to purchase these gadgets on a whim. It is now up to you, the consumer to find out if these particular gadgets really fill a need in your life and if it would really make your life more convenient. One of the better smartwatch makers in the market today is the Pebble Smartwatch. Here is my Pebble Smartwatch Review.
What is a Pebble Smartwatch and what does it do?
The Pebble is an "e-paper" style wrist watch that makes use of Bluetooth technology to wirelessly access your iPhone or your Android powered smart phone. The pebble communicates with your phone via Bluetooth to be able to deliver push notifications to let you know if there are calls, text messages, emails or other notifications from different apps that you have in your phone.
The best advantage that you can get from having a Smartwatch is the convenience that you now have all the information that you need in your wrist. With the Pebble you will not have to take your smart phone out of your bag or your pocket just to check if there are phone calls or messages that you need to attend to. Now you can do this with just one glance on your wrist.
What are the key features of the Pebble Smartwatch?
Many satisfied customers who have given their own Pebble Smartwatch review have praised this product for its impressive battery life. It can last for a full seven days without having to recharge thanks to its Sharp-manufactured Memory LCD. The backlight-powered display doesn't kill the battery, the Pebble can hold a charge up to a week.
Charging your Pebble is simple thanks to an inclusive USB cable which you can just plug into your computer or on your smart phone's wall charger.
Having an energy efficient display also allows you to view your Pebble even in direct sunlight. Speaking of sunlight, taking the Pebble outdoors and running the risk of getting it wet is no problem because it is completely water resistant. It boasts of a waterproof rating of 5 ATM which means that you can wear it even while you are scuba diving because it can be submerged up to 165 feet.
How well does the Pebble work?
When the Pebble first hit the market early last year there were many hits and misses when it came to how well they worked with the different apps in your smart phone. Its creators continuously worked on the bugs and later on were able to work on third-party developments that let users push virtually any notification that you want to see on your wrist watch.
In addition to that, with the third-party apps you users will now be able to receive weather updates and short, canned messages right from their wrists. It makes life faster and more convenient so that you can stay connected even on the go.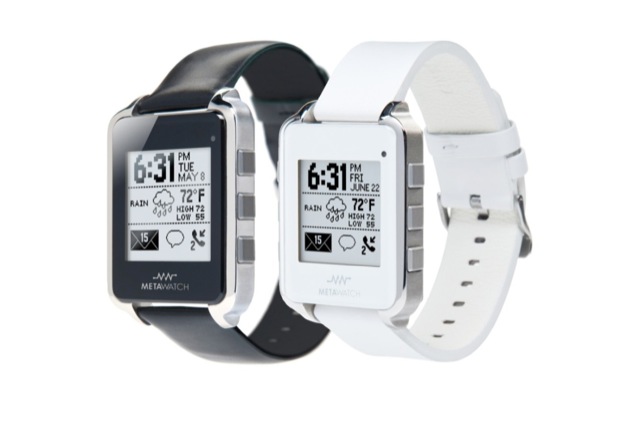 Who will benefit the most from using a Pebble Smartwatch?
Perhaps it was the computer geeks and the technology-savvy individuals who wanted to have the Pebble Smartwatch in their possession the first time it came out. Today however, with the many improvements and developments done on the gadget, more and more consumers are clamoring to have this innovative wrist watch. If you are a very busy businessman and having to grab your phone from your pocket every time you want to check for updates is such a hassle for you, you are going to enjoy the benefit of convenience that the Pebble Smartwatch can bring.
Fitness buffs will also benefit a lot from the Pebble mainly because it saves them the hassle of having to get their phones out while on the run just to be able to check their pace and distance. If you need music while running the Pebble also lets you control the volume and your choice of songs right from your wrist so that you do not have to mess with your phone.
If you love playing around with fashion and style you will be happy to know that the Pebble is available in black, white, red, orange and gray. You can also fully customize the face by choosing between nine different displays ranging from analog to a futuristic dot matrix face.
Should I buy the Pebble Smartwatch?
With all the benefits that you can get from this amazing gadget it is time to think about getting one. Christmas is just around the corner and if you have been good throughout the year it might be best to play Santa to yourself and buy Pebble Smartwatch, wrap it up and put it under your Christmas tree.
When can I buy the Pebble Smartwatch?
When:     Available Now
What:      Pebble SmartWatch
Why:        Simplify your life. Stay connected on the go.
Where:    Amazon.com  –  GetPebble.com
Cost: $150
The APP: Available with both Android and iOS.
Author's Recommendation: Many more smartwatches are coming out on the market in the new future. The choice is yours to make, wait for something newer, or jump into the smartwatch market now with a Pebble Smartwatch. The best part about buying now is the fact that they have already been out for a year and they have proven to be worthwhile and dependable. When you purchase a brand new product from a company, you always take the risk of the product flopping and then your stuck with a smartwatch paperweight. Ain't nobody got no time for that.
Add me on Google+ if you like my reviews and feel free to leave a comment below with any questions! Thanks for reading.