The market for personal fitness monitoring devices has become more competitive than ever before. While the Jawbone line is certainly one of the more respected names in the business, it is no longer an automatic sign of quality. After 2011's mis-steps, the company has once again shown a dedication to having the best products on the market.
The Jawbone UP24 Review Quick run down
Activity Tracker (Wikipedia.org)
Thin and flexible bracelet that helps you to keep track of all of your fitness data during the day and while you sleep.
Relatively light and comfortable, it can technically be worn twenty-four hours a day and even while you are in the shower.
The device itself is an upgrade of the 2012 model, you can now sync via Bluetooth with your iOS Device.
The bracelet itself features a battery that can retain a charge for about ten days, along with a USB charging cord.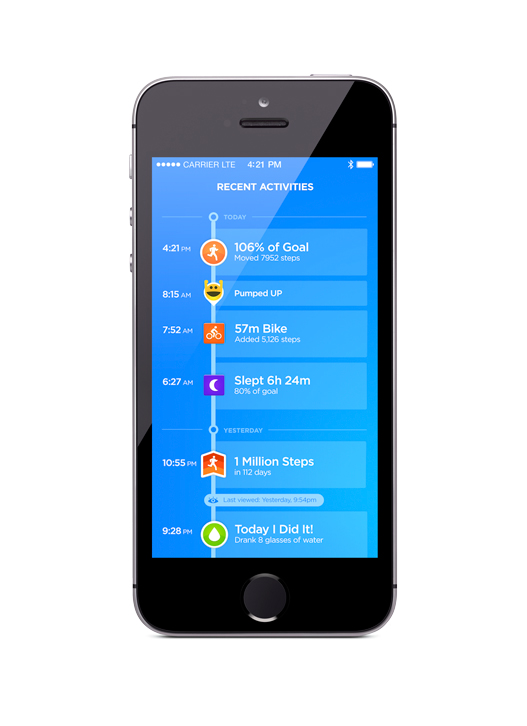 The 3.0 App
The Jawbone UP24's 3.0 App is the real heart of the fitness device. This is where you are going to view all of your data. The device, which is available on iOS, does everything from counting the number of calories that you have burned on a given day to charting your sleeping habits. 3.0 displays data in a visually pleasing way, and has a number of functions like sleep restoration that can help you get the most out of your day.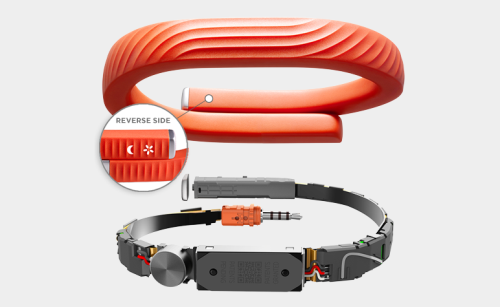 Summary
The UP24 is a great device, and certainly one that is competitive with the other activity trackers on the market. With that said, it is still missing a few key features (Android support and an on-device readout – Fitbit Force) that are featured in other models on the market.
When:      Available Now
What:      Jawbone UP24 Activity Tracker
Why:        Join the rest of the market with auto sync via bluetooth
Best price:    Amazon.com
Cost:        $149
The APP: Available on iOS only. Android support in the works.
Authors Recommendations: If you are like me and bought the Jawbone UP back in December, the Bluetooth sync option looks pretty tempting. One of the most interesting features about the Jawbone UP is the APP itself. The insights into the "UP community" are enlightening and give you a good goal to hit. If you want the convenience of auto sync and a proven fitness band, the Jawbone UP24 could be the perfect Christmas gift to yourself. Assuming you were a good boy or girl this year.